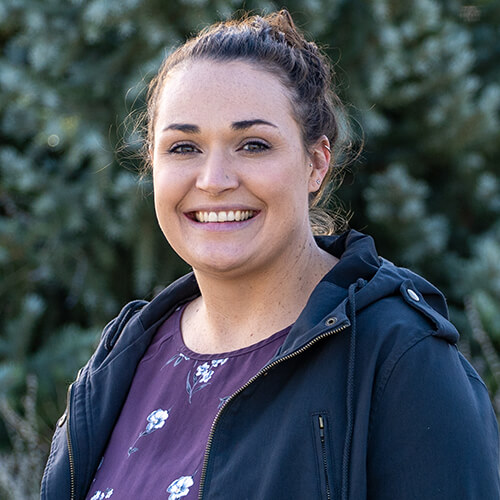 Jessica Winegar MSN, APRN, FNP-C
Clinic Manager
Jessica Winegar has been in the healthcare field since 2000. Her healthcare roles have evolved over the years to include, CNA, RN, Charge Nurse, RCM and most recently she has completed her MSN, allowing her to begin a new chapter in her healthcare career as a Family Nurse Practitioner. Jessica became the Grant County Health Department Clinic Manager in April 2015. In her current position, Jessica works to make sure our clinic runs smoothly. Our clinic houses a public health department and rural health clinic which is designated as a patient-centered primary care home. She also serves in several different roles including coordinator positions, county jail nurse, and the school-based health center nurse practitioner. In her spare time, Jessica enjoys spending time with her family and their dogs. Jessica has a passion for cheering at high school sporting events and working with our community to promote overall health and wellness.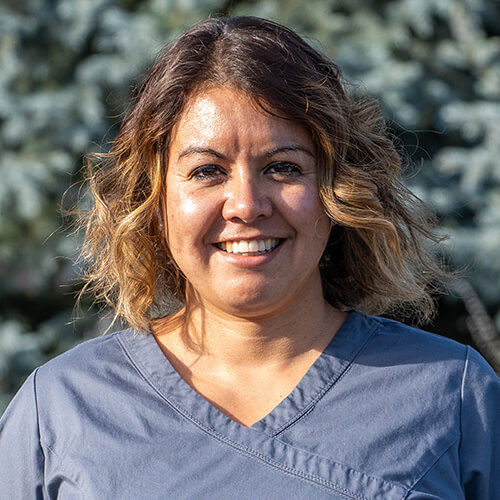 Nancy Jimenez, RN
Public Health Nurse
Nancy Jimenez started her nursing career in 2005 when she became a CNA. She graduated as a registered nurse from Mt Hood Community College in 2010. She has 3 daughters and 1 son. She has a background in geriatrics and most recently public health. Nancy came to work for the Grant County Health Department in January 2015 as the nurse practitioners assistance in primary care, as well as doing contraceptive management and immunization. Nancy works hard to make sure referrals and authorizations are done as well. She enjoys working with children, youth and families in our community and feels public health is a rewarding career.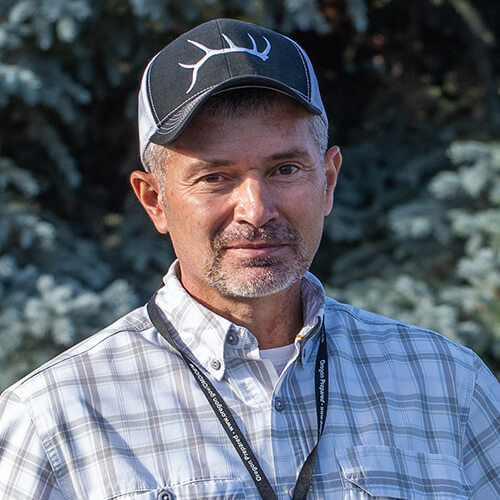 John Combs, RN, BSN
REHS, CD RN
John Combs has lived in Grant County his entire life and has had several different careers prior to settling on his current role at the Grant County Health Department in 2006. John is one of the only Registered Nurses in the United States that is also an Environmental Health Specialist. John is the Health Inspector for Grant, Wheeler, and Wallowa Counties. He is also responsible for communicable diseases in Grant County.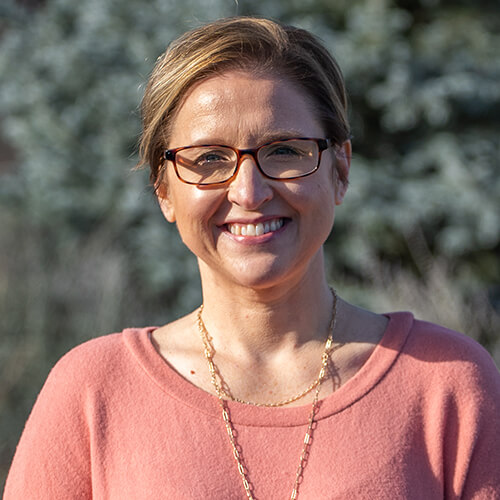 Mendy Sharpe, MSN, FNP
Family Nurse Practitioner
Mendy Sharpe is a board-certified Family Nurse Practitioner who was born and raised in Austin, TX. She completed her bachelors degree at Texas A&M University and went on to complete her masters at The University of Texas at Tyler, with a graduate program focus as a Family Nurse Practitioner. Mendy began her nursing career 11 years ago in hospitals in a variety of settings including Medical-Surgical, Intermediate Care, and Critical Care, with much of her time focusing on Critical Care. Her diverse experience as a Nurse Practitioner includes family care, urgent care, and mental health. Mendy has a great passion for working in rural areas to help serve those who have limited access to care and has a variety of expertise that allows her to care for all ages, from birth throughout the lifespan.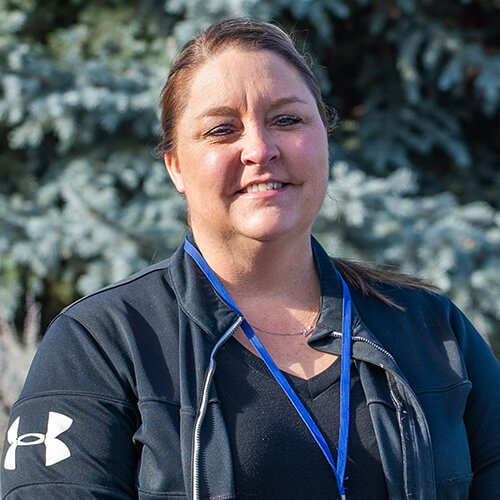 Jenni Workman, RN
Home Visiting Nurse
Jenni Workman has been a nurse for 12 years. Prior to coming to work at the Grant County Health Department she worked at the Blue Mountain Care Center as a charge nurse for 9 years. Jenni currently lives in Prairie City with her husband of 14 years and there 3 daughters. Jenni came to work at the Grant County Health Department in October 2014 as the public health and home visiting nurse. Jenni truly loves her job and enjoys getting to work with kids of all ages and pregnant mothers. She also enjoys working with families to help meet their everyday needs including medical and education. Jenni manages the Maternity Case Management, Babes 1st and Cacoon Programs. She is also the Certified Lactation Counselor for the county.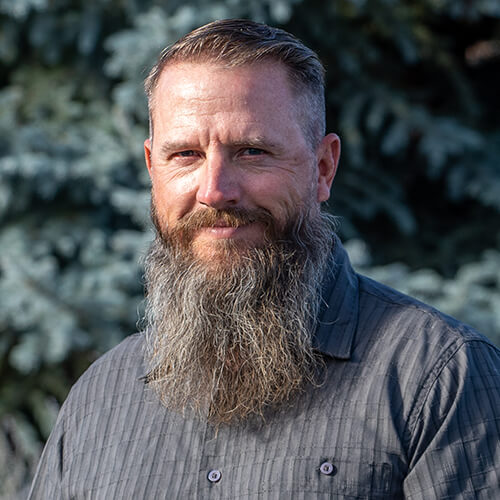 Russ Comer is a native of Oregon and has lived in the John Day area for over 26 years. Since 2000, Russ has been working in substance abuse treatment/prevention and became a leader in the field. He was a founding member of the Oregon Coalition of Prevention Professionals and holds positions on several boards and committees. Prior to Prevention he spent 5 years serving as a certified addiction counselor. Russ received his Certified Prevention Specialist certificate in 2011 from the Addiction Counselors Certification Board of Oregon. Russ has recently come to work at the Grant County Health Department in March 2018 as the Tobacco Prevention and Education Program Coordinator.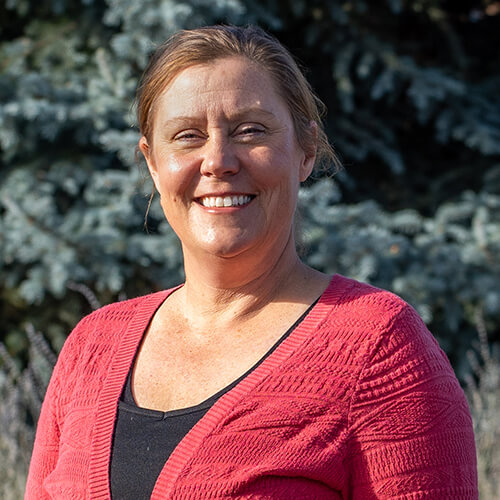 Sara Jane Moore, QMHP
SBHC Counselor
Sara Jane Moore has been involved in social services for the past 25 years. Sara Jane holds a Masters in Counseling Psychology. She has resided in Grant County for over 20 years and is very involved in the agricultural community. Sara Jane is employed by Community Counseling Solutions where she works with the youth of Grant County at the School Based Health Clinic located at Grant Union Jr/Sr High School as well as at the Humbolt Elementary School in John Day, Oregon. She enjoys working with youth and finds great strength within her clients she serves.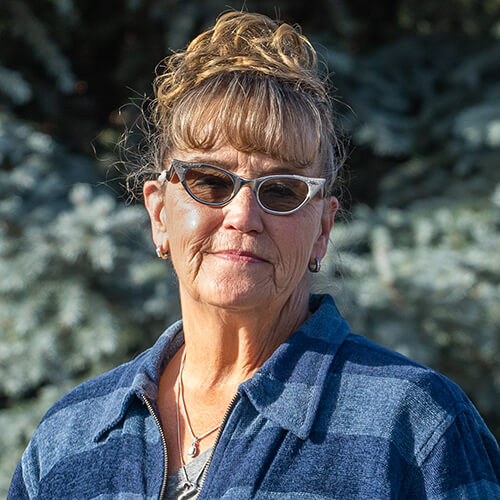 Cindy Baker
SBHC Office Support and MA
Cindy Baker has been involved in healthcare for many years. She has worked as a CNA, EMT, and a Phlebotomist throughout the years. She graduated from Central Oregon Community College with a degree in Medical Record Technology. Cindy began working for CCS in February 2010, and has held several varying positions during that time. She has been working at the Grant Union School Based Health Center since August 2015, and finds it very rewarding. What Cindy enjoys most about her job, is getting to know and work with the school age children in Grant County. When not at work Cindy enjoys building furniture and creating things with her hands.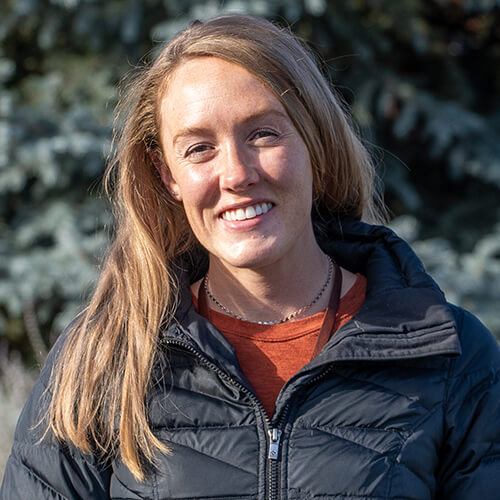 Molly Williams
Receptionist & WIC Certifier
Molly Williams is the Office Support Specialist at the Grant County Health Department. If you call the GCHD or come to our office, it is likely you will speak to Molly! Molly is also the WIC Certifier for Grant County. Working with mothers and their children brings her great joy. She is a native to Eastern Oregon and has spent time living and working in different areas around her home state but now resides in Dayville with her husband. They enjoy many outdoor activities and adventures together. Molly likes helping people and she feels that serving her community is very rewarding and meaningful work. Call the Grant County Health Department with a question or come in for your health care needs, Molly will assist you however she can.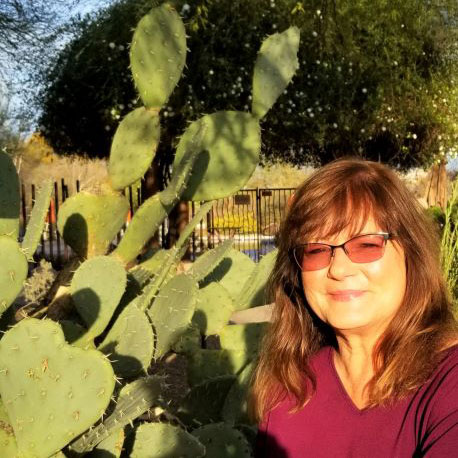 Debbie is from a third generation ranching family in Grant County. She has recently moved back to Grant County from Arizona. She has held positions in a variety of roles throughout her career. She has a background in business management, workforce development, program management, social services, event planning, and real estate. She enjoys being outdoors, horseback riding, hiking, and traveling to sunny, warm destinations. She is the PHEP Coordinator.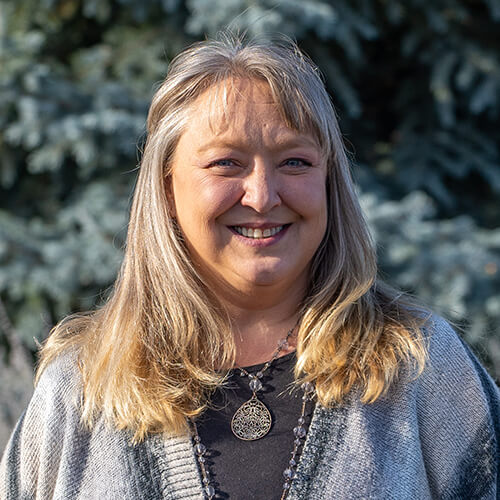 Toni Candiello
Medical Billing
Toni Candiello came to work at the Grant County Health Department in 2021. Toni grew up in the hills of the Oregon coast range but made the big move to Grant County in 2008. Toni attended Western Business College gaining an AA in Paralegal Studies. She spent her early years raising, training, and breaking showing horses. She has also been actively involved with 4-H for as long as she can remember. In Toni's free time she enjoys working on her home and spending time with her retired stock dogs.
Katie Cornell
Contact Tracer
Katie Cornell started working at the Grant County Health Department in late 2021 as the COVID-19 Contact Tracer. Prior to this Katie worked as a CMA, and volunteer EMT. She retired early in the summer of 2021 only to find that retirement was not really meant for her at that time.
Katie lives in John Day with her husband of 19 years. They have blended their families together to include three grown children and 8 grandchildren. Hobbies include animal rescue, playing with grandkids, camping and bike riding.
Katie loves to travel and is always up for a new adventure. She has fallen in love with many different places and cultures only to always return to Grant County, where her heart calls home.