Lakeview Heights
Secure Residential Treatment Facility
What is Lakeview Heights?
Lakeview Heights is an eight-bed secure residential treatment facility (SRTF) that overlooks the community of Heppner, Oregon along with the Willow Creek Reservoir. Opened in February of 2010, it has served both men and women all across the state, providing each with a safe and secure environment for those individuals referred to secure residential treatment. The length of stay at Lakeview Heights is typically four to eight months. Individuals staying at the facility enjoy their own private bedroom, laundry facilities, Internet access and much more. Twenty four-hour awake staff assists in providing on-site mental health services, structure and support. While here, individuals are provided a variety of services. We provide 40-hour per week on-site nursing services and over 80 hours per week of on-site mental health services. Offered throughout the day are a variety of activity and skill building groups, offered by our Qualified Mental Health Associates, along with cognitive behavioral therapy, anger management, and dialectical behavioral therapy groups, among many others, offered by our Qualified Mental Health Professional. Further, our QMHP also provides individual therapy five days per week. We utilize person-centered planning that is individualized and compassionate, while striving to stay away from being an institutional-like setting. Here at Lakeview Heights, we provide a supportive, home-like environment as much as possible.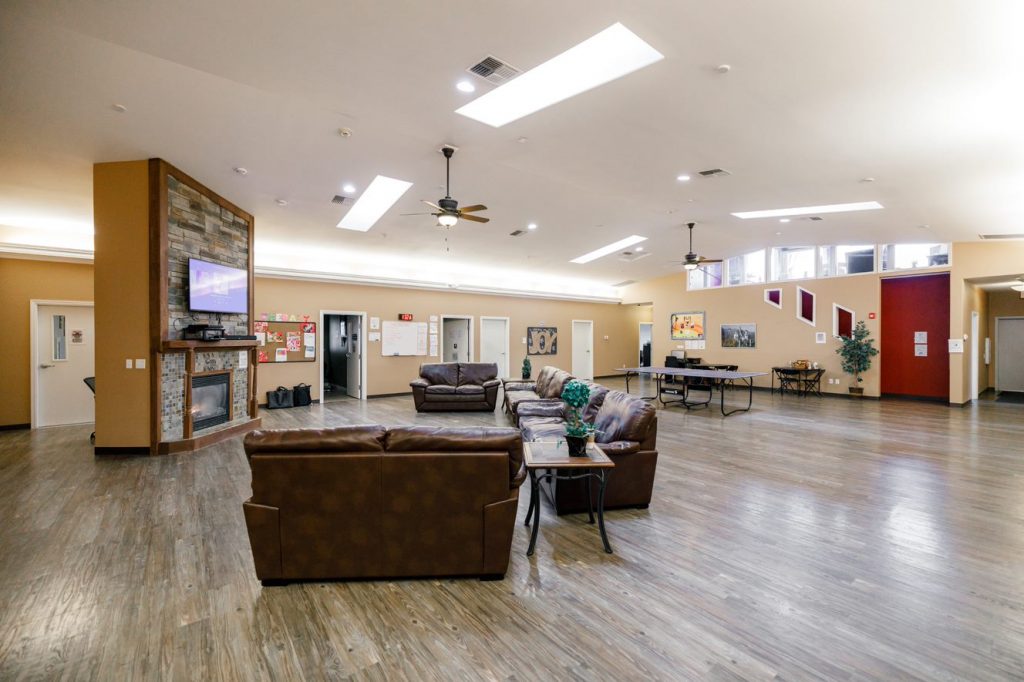 One aspect that makes Lakeview Heights so different from other similar facilities is our Equine Assisted Therapy Program. Certified with the Equine Assisted Growth and Learning Association (EAGALA), we are able to utilize a unique approach to help individuals heal and grow with the help of our horses. Our facility has a large pasture, a four-stall barn, a round pen, and an arena, all just a short walk from our main building, making it easily accessible for all residents to interact with the horses on a daily basis. Community Counseling Solutions also opens this program in the spring and summer to individuals (both adults and children) living in the community.
Another unique element of Lakeview Heights is our crisis respite program. Separate from our main residential area are two crisis respite beds that offer 24-hour assistance for those needing extra support. Individuals who choose to voluntarily come to Lakeview Heights and stay in one of our crisis respite beds will be offered medication training and support, mental health services, along with a safe environment with their own room, living quarters and bathroom while they are in need. If you have any questions about Lakeview Heights feel free to contact us at (541)676-5125.