Salmon Run is a 5-bed, Residential Treatment Home that serves individuals who have a mental illness, and are under the jurisdiction of the Psychiatric Security Review Board (PSRB). Salmon Run is staffed 24 hours per day, 7 days a week on a 2-2-2 staffing schedule.   The program's treatment team includes an Administrator, Assistant Administrator, Qualified Mental Health Professional (QMHP), Qualified Mental Health Associates (QMHAs), and Residential Associates.
Treatment includes a mix of residential and rehabilitative 'outpatient' services provided in the facility and in the community by staff, including but not limited to:
Psychiatric treatment,
Individual and group therapy,
Medication management,
Skills training,
Structured community activities.​​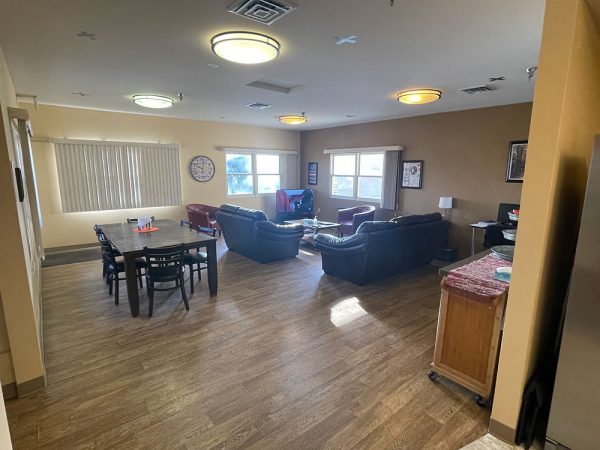 Services and supervision are tailored to meet the requirements of each resident's conditional release plan, and to prepare them for transition back into the community. Along with the Psychiatric Security Review Board, the Community Mental Health Provider performs PSRB case management and other progress monitoring services.
Salmon Run has private bedrooms for all residents, as well as common living space. Of the two bathrooms, one is fully ADA-accessible.  Community services, shopping, employment and education opportunities, and recreational activities can be accessed by nearby public transportation, and many of these destinations are located close enough for residents to walk or bike to.
​Justin Mitchell
Facility Administrator
justin.mitchell@ccsemail.org
(541) 429-8721