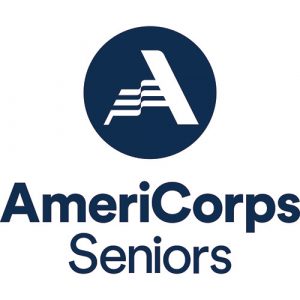 Information:
Senior Companion Program Description The goal of the Senior Companion Program is to provide volunteer opportunities to low-income persons 55 years and older who serve others needing special assistance. We primarily serve seniors who are lonely and isolated; those recently released from a hospital or nursing home; those with long-term illnesses; and those who have drug or alcohol problems. All Senior Companion volunteers serve others through a volunteer station (site) which is usually an agency that provides services to seniors. The volunteer station, in turn, assigns volunteers to individuals needing help in their current living situation. A client care plan is developed and signed by all individuals aided by the SCP.
Program Area We presently have about 25 volunteers, and have entered into agreements with more than 25 Volunteer Stations in rural areas of Eastern Oregon. Stations include assisted living facilities, SPD (Seniors & Persons with Disabilities) organizations, Senior Centers, and adult foster care homes. In some instances, volunteers also travel to private homes to provide companionship and care.
Sponsor The program is sponsored by Community Counseling Solutions, Inc. Our office is in Pendleton, Oregon, and is funded by the Corporation for National and Community Service. We are a proud member agency of Umatilla/Morrow County United Way, and have received support from them.
Typical Volunteer Activities Social interactions, talking with, listening, light housekeeping, reading, transportation, writing letters, or simply being a friend. For instance, the Senior Companion volunteer might transport the client to the doctor's office, or go to the store to obtain prescriptions. Other activities might include fixing a light lunch, or helping the client write letters. Reading to the client is another option, or just simply engaging the client in conversation. Volunteers do not, though, take the place of medical support personnel, nor do they perform heavy lifting. Support and assistance is given to enable a person to remain self-sufficient in a home environment. Senior Companions are encouraged to give 20 – 40 hours per week (minimum of 5 hours per week; maximum of 40 hours per week, and no more than 8 hours per day).
Stipend / Other Benefits Senior Companion volunteers receive a stipend of $4.00 per hour for each hour of service. The stipend is non-taxable and is not considered income when computing income for other federal/state program eligibilities (i.e., rent assistance, food stamps, energy assistance, etc.). In addition, volunteers receive transportation assistance to and from volunteer sites, orientation, in-service training, and insurance coverage, and recognition while serving as a volunteer. A typical monthly stipend is $400.00 for 100 hours of service. The true reward for becoming a volunteer is the satisfaction that comes from helping others. The SCP Program provides low-income senior volunteers the opportunity to "give back" to their community.
Training The Senior Companion Program staff provides orientation and training to each volunteer. Orientation consists of 20 hours of pre-service training, including orientation class, reading materials and on the job shadowing with experienced volunteer. Mandatory In-Service meetings for volunteers are held monthly to provide additional training and information on subjects of interest meant to increase skill levels as volunteers.
Eligibility To become a Senior Companion volunteer, one must:
Be at least 55 years of age.

Pass a background check. Participation is contingent upon a criminal history review.

Meet an income guideline as follows:
1 person household — $2430 monthly. 2 person household — $3287 monthly. 3 person household — $4143 monthly. 4 person household — $6000 monthly.
* We can consider medical, dental, and prescription drug bills, and also health insurance costs when determining eligibility. Actual amounts (x 50%) of medical, dental, and health insurance costs will be considered as an offset when determining entrance eligibility.
The Office address is:
Teresa O'Halloran, Project Director Senior Companion Program
P.O. Box 1602 – 213 SW Emigrant Ave – Pendleton, OR 97801
Phone Number: Office (Pendleton) — 541-276-6074
E-mail: teresa.ohalloran@ccsemail.org